Cruma Tower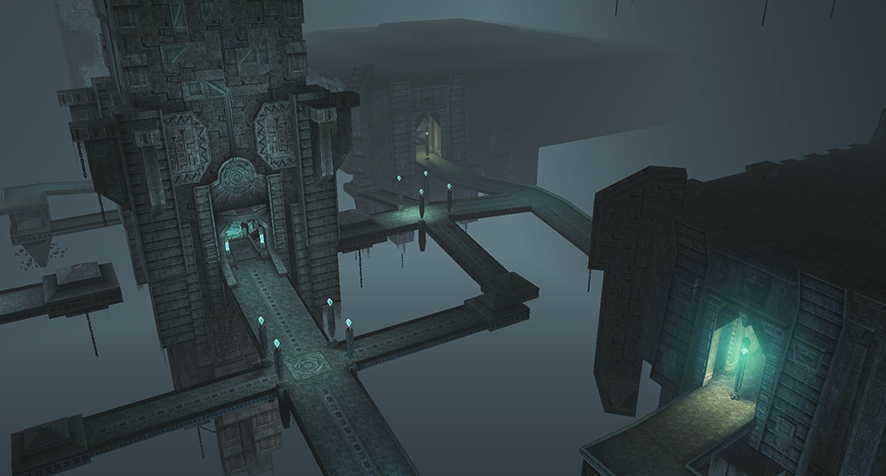 Overview
In ancient times Cruma Tower was used by the Giants as a research laboratory for studying the divine creature named Cruma. Although Cruma itself disappeared at the end of the Giants' era, this place and its by-products still exist.
| Territory | Level | Type | Attribute |
| --- | --- | --- | --- |
| Dion Territory | 64-76 | Solo | Fire |
Hunting Zone
You can get there using teleportation .
To enter the zone, talk to NPC Ivory Tower Wizard Carsus, then use the elevator to get to a required floor.
You cannot use teleport in the zone.
My Teleports, Vengeance teleport and game restart are available.
The hunting zone is divided into 3 floors:

3rd floor — monsters of Lv. 64-70;

2nd floor — monsters of Lv. 71-76;

1st floor — Core (raid boss).

Krators are aggressive and attack first, so be careful.
As a reward for killing monsters you can get the following items: items to fill the Random Craft bar, spirit evolution stones, B-grade weapons/armor and their recipes.
Within the zone you can also get an additional buff:
A buff for the members of the clan that captured the Clan Stronghold Device in Cruma Tower.

For 5 min.:
Acquired XP +50%
Acquired SP +50%
To obtain the buff, a clan should capture the Clan Stronghold Device (only members of this clan will get the buff).
The Clan Stronghold Device activates at a certain time and after 10 minutes becomes available for capture.
Device activation
(server time)
Status change
(server time)
Morning
03:50
04:00
07:50
08:00
11:50
12:00
Afternoon
15:50
16:00
19:50
20:00
23:50
00:00
When the status changes, the Device Guardians appear: Nova Beast (Lv. 69) and Nova Giant (Lv. 75). If they are killed, the Clan Stronghold Device can be captured.
A clan of a character who delivers the finishing blow to a Device Guardian obtains 3 Clan XP.
After the capture of a free Clan Stronghold Device, the emblem and the title of the clan appear above it.
Having captured the Clan Stronghold Device, characters can interact with it to get a buff.
The captured Clan Stronghold Device can be destroyed by attacks. In this case the Device reappears after 5 seconds and can be re-captured.
Raid boss Core
To get to the 1st floor, talk to NPC Ivory Tower Wizard Ian in the southern part of Cruma Tower's 2nd floor.
The Core's respawn time is 8±2 hours.
The boss does not use the Limit Barrier and Silence skills.
Monsters
Raid boss

80
9 000 000